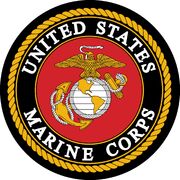 Real Life Details
Edit
The United States Marine Corps (USMC) is a branch of the United States Armed Forces responsible for providing power projection,[9] using the mobility of the United States Navy, by Congressional mandate, to deliver rapidly, combined-arms task forces on land, at sea, and in the air. The U.S. Marine Corps is one of the four armed service branches in the U.S. Department of Defense (DoD) and one of the seven uniformed services of the United States.
By the mid-20th century, the U.S. Marine Corps had become a major
theorist of and the world's dominant practitioner of amphibious warfare. Its ability to rapidly respond on short notice to expeditionary crises gives it a strong role in the implementation and execution of American foreign policy. As of 2016, the USMC has around 182,000 active duty members and some 38,500 reserve Marines. It is the smallest of the U.S. Armed Forces within the U.S. DoD.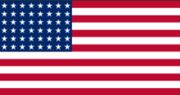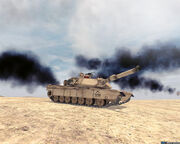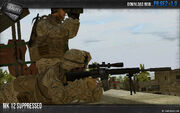 In-Game Details
Edit
The USMC is a BLUFOR faction in Project Reality, being featured on numerous AAS and Insurgency maps.
Equipment
Edit

Operation Maps
Edit